Lydia "The LovelySinger" Harrell is one of Boston's finest musical treasures. Her sultry, soulful voice and evocative songwriting have garnered her the attention and respect of the nation's finest musicians and venues.  Jazz/Soul is where her heart is, ho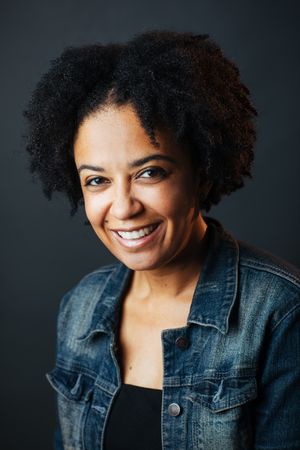 wever, Lydia has shown an unbreakable ability to mold herself into any musical situation.  Be it performing with the Boston Pops, serenading NBA fans with America's National Anthem, or lending her vocal talents to a chart-topping deep house singles by British record label, Reel People Music, Lydia's dedication to extracting the pure essence of song goes virtually unmatched.

Lydia consistently performs in more than 150 shows a year not only as a solo act, but also in collaborations with other artists such as world renowned jazz musician, Bobby Floyd and as one-half of  the duo "The Lady Parts" providing backing vocals for Zap Mama, Ryan Montbleau, Albert Cummings and more. 
Her most recent musical accolades include singing lead on a Bob Marley Tribute Album distributed by Sony Music Latin, winning the 2015 Duke Ellington Jazz Vocal Competition, performing at the Apollo Theater in Harlem, NYC (2016), winning the 2017 Mid-Atlantic Jazz Festival Voice Competition and winner of the "Best Of" awards for Best Song at the 48 Hour Film Project Boston.
In addition to her accomplishments as a musical artist, Lydia is a film/TV, voiceover and theatre actress. She has appeared in many commercials, films and theatre productions. She is currently, postponed restrictions due to the pandemic, in the New Repertory Theatre production of "Lady Day at Emerson's Bar and Grill" playing the role of the one and only Billie Holiday. She is also a Voice instructor at, one of the top music colleges in the world, Berklee College of Music.